Path Of Exile: Bestiary Adds The Bestiary Challenge League
Maplestoryaccount
Date: Feb/23/18 17:00:51
Views: 842
Path of Exile is a huge game to try and comprehend. And that's main reason why Path of Exile is popular with gamers around the world. Like a good MMO, I'm excited about the journey instead of the destination. Now that I have learned to enjoy Path of Exile's core game, I'm beginning to appreciate the game. There are still variety of path of exile currency, you can buy more cheap currency from here.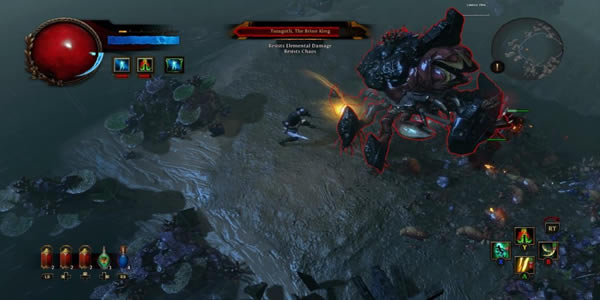 Bestiary is a new and forthcoming update in Path of Exile, for endgame players, Bestiary has four new spirit animal bosses that can be captured and used for crafting. Part of the fun of challenge leagues like Bestiary is working through the list of achievements in exchange for cool cosmetic items, so players who don't love crafting will still be encouraged to spend some time capturing monsters.
Path of Exile: Bestiary adds the Bestiary Challenge League, in which players compete to hunt and capture hundreds of the most dangerous animals that populate the world. According to the developer, successful launches on Xbox One and in China have more than doubled the player community since August 2017. Over 3.5 million players having experienced the game's The Fall of Oriath expansion.
On March 2nd, and the new update will be released on some platforms. There are around 250 regular beasts and 40 legendary beasts to capture. Performing the ritual of Sacrifice by Combat at the Blood Altar grants you even more powerful gear through dozens of powerful recipes. If you are ready for watching the latest official video, you can view website right now.